PROGRAM DEVELOPMENT & FULFILMENT
The Development & Fulfilment Program provides activities for informal learning to those who are able to do so independently: citizens who want to further develop through their own self-dependence, individually and not via an institution. We encourage this type of informal learning by offering a setting that invites people to participate. Please find below a selection of highlights from our 2019 Development & Fulfilment Program.
De PrutsHub Heerhugowaard
In 2018, the Digital Literacy Team developed an idea to renovate an empty office space in the Heerhugowaard library and make it available to visitors. The goal: an area where together as colleagues we can show visitors what we are able to provide in terms of digital literacy and other 21st century skills. We provide an opportunity for them to show their interest and to ask any questions they may have. The name 'PrutsHub' (Mess Hub) was a deliberate choice because it's a place where you can relax and be untidy, learn from your mistakes and experiment with the materials. The PrutsHub is common ground where you can meet up with others without having to be quiet. All staff members can use this area to test the materials and work here. Lessons are not normally given in the PrutsHub but children and (grand) parents can go there to discover and learn together in a relaxed setting. A 3D workshop is occasionally given there for seniors or for children. Not only do they learn the basics of 3D printing, but also design and printing. We also joined in the activities in the library, for example during the Kinderboekenweek (Children's Book Week). Classes from grades 3 to 8 and teacher teams visited as well. As many as 2,144 visitors were welcomed in the PrutsHub in 2019. The PrutsHub is normally open on Wednesday afternoons from two o'clock but in practice we easily could have been open every morning and afternoon.
There were three theme months in 2019 in three different branches: Oudorp, Schoorl and Heerhugowaard De Noord. The themes resulted from a presentation given by a marketing colleague. Based on the Mosaic customer survey, she showed colleagues the present situation with a view to searching for an answer to the question, 'Who actually lives here and who are our target groups?' As a result, the team identified a target group for which activities were then tailored. Buiten het Boekje (Breaking the Rules) was the theme for the promotion month of June in the Oudorp library. There was a great deal of activity in the library that month, and parents and grandparents were often able to participate in the activities. After that the Schoorl library focused on the theme Vrij- en Tijd (Leisure and Time) in October. Visitors set out with an outdoor coach, listened to an inspiring lecture on biking holidays and then travelled together in the library through the world of Virtual Reality (VR). And finally, the branch in Heerhugowaard De Noord presented the theme Noorderlicht (Northern Lights) in November. It focused here on the children and their parents who had been made welcome during BiebStart. The older children could learn programming during the so-called Monsterworkshop. Everyone was free to familiarize themselves with Virtual Reality (VR) and Augmented Reality (AR) as well this month. There was a presentation for parents on nutrition for the whole family. We made treats for the children and an interior decorator came with tips for the nursery. The library collection was always in tune with the activities that were organized during the theme months. Theme books and other materials could be found on a specially designed theme display. During the year, the theme months once again attracted more visitors and loans than usual. Now that more theme months have been organized in Oudorp, we notice that the people here also enquire about them. They are also more up to date on the services provided by the library. We see here just how important it is to reinforce the work we do. This supports why we definitely should continue with theme months in 2020.
The highlights from the Development & Fulfilment Program in 2019
The number of CoderDojos has once again increased in 2019. A CoderDojo is a place, co-run by volunteers, where young people can learn programming. Since February, we are in the De Wal youth center in Egmond-Binnen (almost) every month, thanks to Jongerenwerk Bergen en Stichting Welzijn Bergen. We began with special JuniorIOT dojos in December 2018 and these were increased to once every eight weeks in 2019 (junioriot.nl). We have made contact with almost 700 children through 55 dojos, that include the popular Lego Mindstorm dojos. We've been able to invest in new laptops thanks to a general donation made by Triple T/Culinair Alkmaar.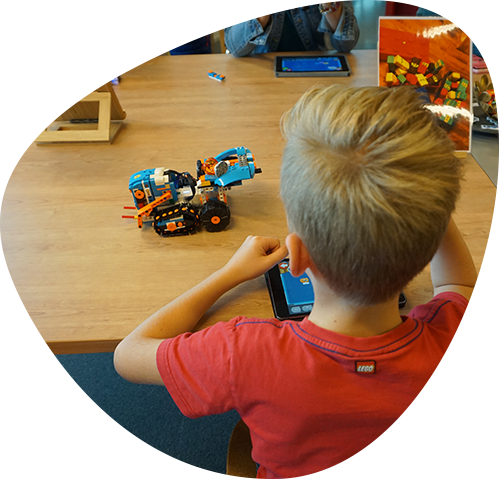 No. of participants CoderDojo's
Creatieve Universiteit Alkmaar (Creative University of Alkmaar) (CUA)
The CUA is available to lifelong students who continue to learn, create and innovate, in their own way. The CUA provides creative and entrepreneurial Alkmaarders a special meeting place, inspiring workshops, and interesting fieldwork, for everyone who wants to make Alkmaar, the city of inventors, an even more beautiful city. The CUA, Kennemerwaard Public Library, won a Landelijke Innovatieprijs (National Innovation Award) in January 2019. These workshops are also designed in a special way. The CUA brings specialists (not professionals or educators) with various backgrounds and skills together to see whether they would be willing to give an interesting workshop together in pairs. The CUA also organizes fieldwork sessions in special locations throughout the city. The CUA is a Kennemerwaard Public Library and co-working space Het Nieuwe Warenhuis initiative.
100-year Noord Hollandsch Kanaal Exhibition
The 100-year Noord Hollandsch Kanaal Exhibition was held from 1 November 2019 to 6 January 2020 in the De Mare library. The year 2019 commemorates the 100th anniversary of the commencement of digging works on the Noordhollandsch Kanaal. This prompted the Regional Archief to produce a travelling exhibition that began in Purmerend, continued onto Alkmaar, and then concluded in Den Helder. A total of more than 120 people visited the exhibition in the library.
"My father even worked to help dig the Canal"
"I came all the way from Amsterdam to see this. Very special."
Art from the vending machine
Pakje Kunst® began in the central Alkmaar library on 1 December 2019. Pakje Kunst® is an initiative where local artists within their own area are put into the spotlight. A Pakje Kunst®, the size of a packet of cigarettes, containing a unique piece of art made by a local artist, is pulled from an old automatic cigarette machine. One packet of art costs four euros, of which the artist receives three. This was a huge success, and in December alone, 628 packets of Pakje Kunst® were bought from the vending machine.
This is really awesome! I want them all!
- Anne Zoon
Story time is not only fun and enjoyable, but also very important for the development of the young child. The Kennemerwaard Public Library encourages reading out loud during the weekly BiebStart mornings in the Castricum, Heerhugowaard and central Alkmaar libraries. Parents and carers do not only learn about the library collection during these mornings, but they also receive helpful reading tips. Parents also discuss different themes and subjects.
Number of children and parents / carers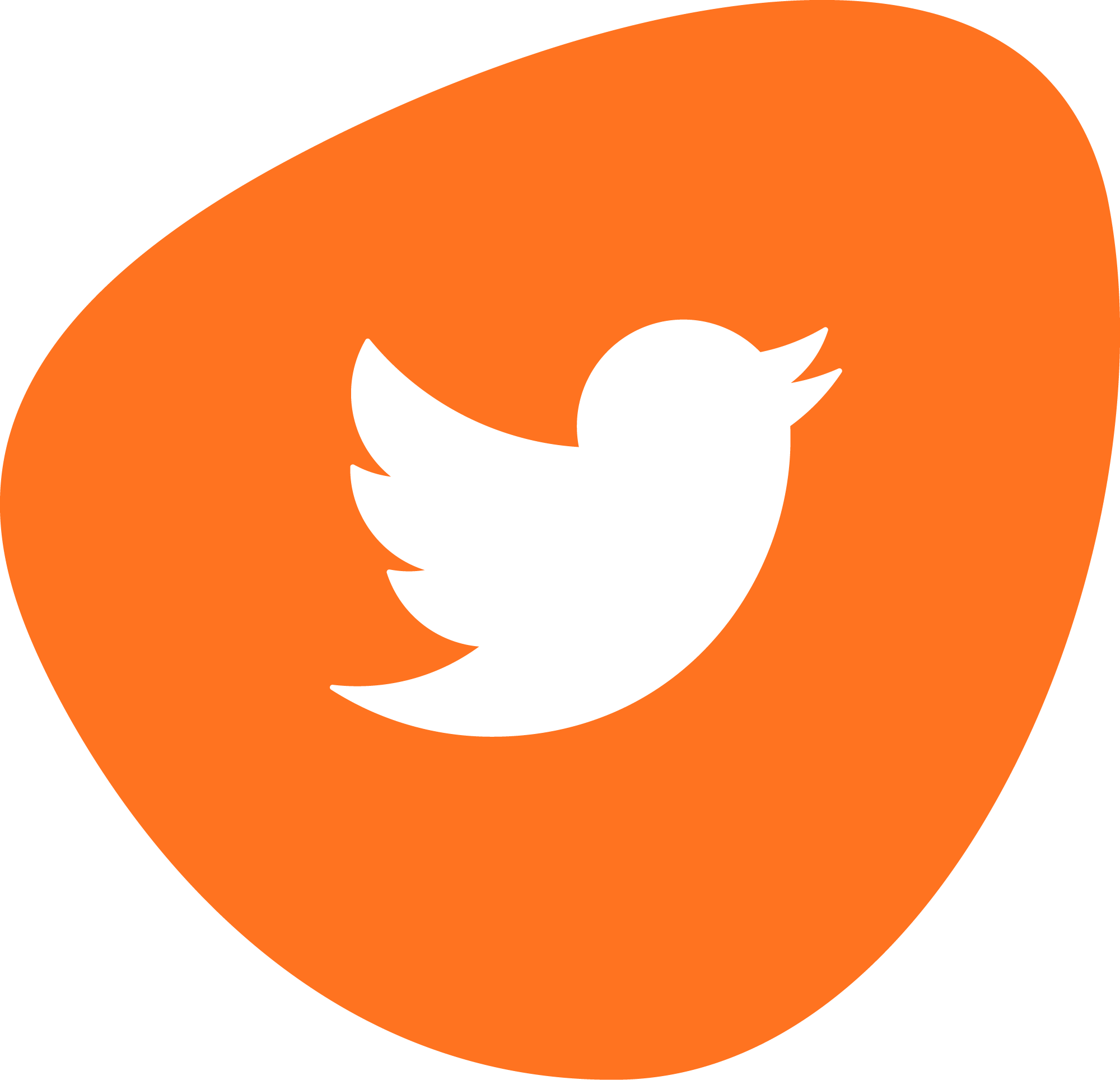 Not long now before the National Voorleesdagen begin! The highlight here of course, is that we have invited Harmen van Straaten! He's coming to the Kennemerwaard Public Library in Heerhugowaard on Wednesday 23 January at three o'clock....
–

Bieb Kennemerwaard @BiebKennemerwrd,

23 January 2019
As answer to @BrunaHHW
Experience the activities
It was Library Experience Day on Saturday 20 April. Over 175 people came to the library for this occasion. The wide selection of activities organized by the library was promoted that day in the library in De Mare. Young music school students organized performances; visitors learned calligraphy; a virtual roller coaster ride could be taken; Arabic could be learned, and the great weather didn't stop the children searching for hidden Easter eggs indoors.
Europe Direct founded the Human Library in 2017. At the Human Library, participants talk to each other for twenty minutes about their special life story and that story focuses on exclusion, discrimination and stigmatization. There is now a solid group of approximately thirty 'living books', as we like to call our story tellers, and a group of twenty people who join in now and then. The community also includes 64 volunteers, as well as the living books.
One Human Library was organized in the Heerhugowaard library in 2019. One training was given and four morning teas were planned. Also, the community stay in touch with each other via email and a private Facebook group.
The Human Library can be found on Facebook: HumanLibraryKennemerwaard
Human Library Heerhugowaard
The Europe Direct Info Center Noord-Holland Noord, hosted by the Kennemerwaard Public Library, is now well known. Library workers are able to answer any questions residents and entrepreneurs have on Europe and European policy and have done so since 2015. Kennemerwaard Public Library and Europe Direct also organize various events with a European twist. Popular topics in 2019 were the European Elections, Brexit, the situation in Ireland, WWI, and Europe sandwiched between the two powers of Russia and USA. The audience is a mix of on average 55 adults aged between 35 and 80 years of age and students, including those from CSG Jan Arentsz.
More on this topic can be found on the website www.europainnoordholland.nl
The Shuffle Schrijfmarathon took place during the weekend of 22-24 November 2019. Thirty young writers were challenged and inspired to write more. Different workshops were organized on the weekend in and around the library. The final goal was to write an article on Alkmaar. A Shuffle jury of three decided who the best writer was after the 48-hour marathon. Jeremy van der Waard (23) from Alkmaar won first prize for his creative song lyrics 'Kinderkopjes', based on the Langestraat and its old cobblestones. The Shuffle Schrijfmarathon was organized together with Shuffle Magazine.
photocredits: Luuz van der Stouwe
The first edition of the Showman's Fair Alkmaar was held in the Cultuurpark De Hout on 6, 17 and 18 August. The Kennemerwaard Public Library, together with other members of the Stichting Uit (Uit Foundation), were asked to assist in designing the program for this theatre and variety festival, organized by Dynamiek Fantastiek and the Parade. Included in the program were Ontdekplek (theme Senses), pimping up T-shirts, a performance by Amber, the Storyteller Princess, and a Virtual Reality cinema. It was a successful weekend that attracted more than 980 visitors, and with much positive feedback on the library's wide selection and surprising range.
What a great festival and we were so lucky with the weather :-) T O P
–

Jos Kaandorp
What a great idea! It's getting even better.
–

Petra Asbeek B

russe (a response to that there is/was a book corner so that you could retreat from the crowd)
Margriet Brandsma interviewed Simone van der Vlugt
On Wednesday 9 October Margriet Brandsma interviewed Simone van der Vlugt in the library in De Mare to talk about her book Schilderslief. The audience listened to how the author's career as a children's literature author developed into one of historic novels and thrillers. The life of Geertje Dircx (the main character in the book) was also clearly illustrated, based on the historical facts at hand. A signature session was given after questions had been answered. Those who came were very enthusiastic.
The second edition of the Joost Zwagerman Lecture was held on 18 November 2019, his 56th date of birth. This was a project undertaken by the Kennemerwaard Public Library, the Stedelijk Museum Alkmaar and TAQA Theatre de Vest/Grote Kerk. Yori Honing and the famous British author Julian Barnes spoke on this occasion. Jolanda van Benthem won the Joost Zwagerman Essayprijs (for young talent). The harpist Lavinia Meijer performed a poem by Joost Zwagerman, and Wieteke van Zeil interviewed Julian Barnes. Many interested people throughout the Netherlands, as well as locals, attended the evening. www.joostzwagermanlezing.nl
Learn by listening and drawing
During the Speel je wijs festival in the library in Overdie, parents were invited to various corners in the library and asked to read. The goal was to stimulate the children's imagination by having them make a drawing after listening to the story. This way parents who are not that familiar with this, are also given an opportunity to discover what it is to read out loud, and to read books in general. The Centrum Jeugd en Gezin in Alkmaar organized the festival with over 150 attendees.